IMAGES – The 800 demonstrators, according to police, marched in Paris in support of the family of the young man, whose death at the end of July following his arrest by the police had led to skirmishes in the Val-d'oise.
the head of the procession the family of Adama Traoré holds a banner: "Make front against the impunity of gendarmes." Hundreds of protesters marched Saturday in the centre of Paris to demand "justice for Adama", who died on 19 July during his arrest by the police in the Val-d'oise. The protesters, the number of 800, according to the police, have market in the place du Châtelet to the place de la République, to the cries of "No justice, no peace" or "Cops everywhere, justice nowhere". The event, which took place in the quiet, was punctuated by minutes of silence in memory of the young man, who died at Beaumont-sur-Oise on the day of his 24th birthday.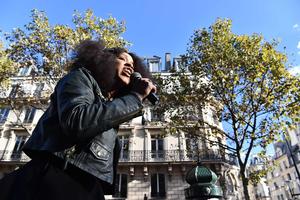 the arrival of the procession at the Republic, the family once again thanked his supporters: "The battle will be long, thanks to you, we will go until the end," said Lassana, a brother of Adama Traoré. "Today we walk for Adama, for justice, for the truth. (…) Tomorrow, you should walk for the revolution," said his sister, Assa, and believed to lead not only a battle against the cops", but also "in the face of the State which has not reacted" in this case. Adama Traoré is a "symbol of the police violence that face daily the popular neighbourhoods," says her next to Elise, a militant of the extreme left. Other protesters deployed a banner referring to the claim of the police to reform the rules of self-defence: "in the Face of the forces of order, the extension of the legitimate distrust."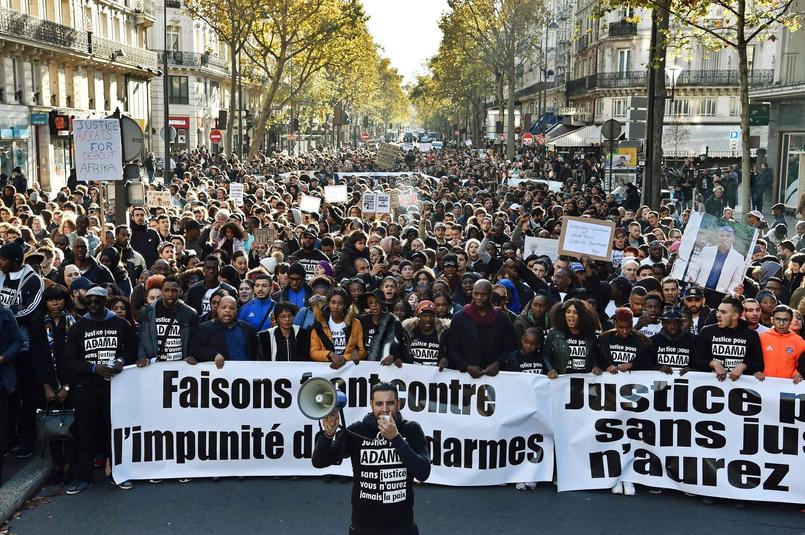 The family of Adama Traoré has filed two complaints after his death, suspecting a burr. Despite two autopsies, the cause of the death of the young man could not be established with certainty. They have, however, highlighted in particular a "syndrome asphyxia".During his arrest, the young man had been kept to the ground beneath "the weight of the body" of the three policemen, according to a source close to the investigation quoting the statements of one of the military. The family, who had immediately raised a "burr", obtained at the end of October, the disorientation of the case, now educated in Paris for the crime of voluntary violence causing death without intention of giving.
(With AFP)